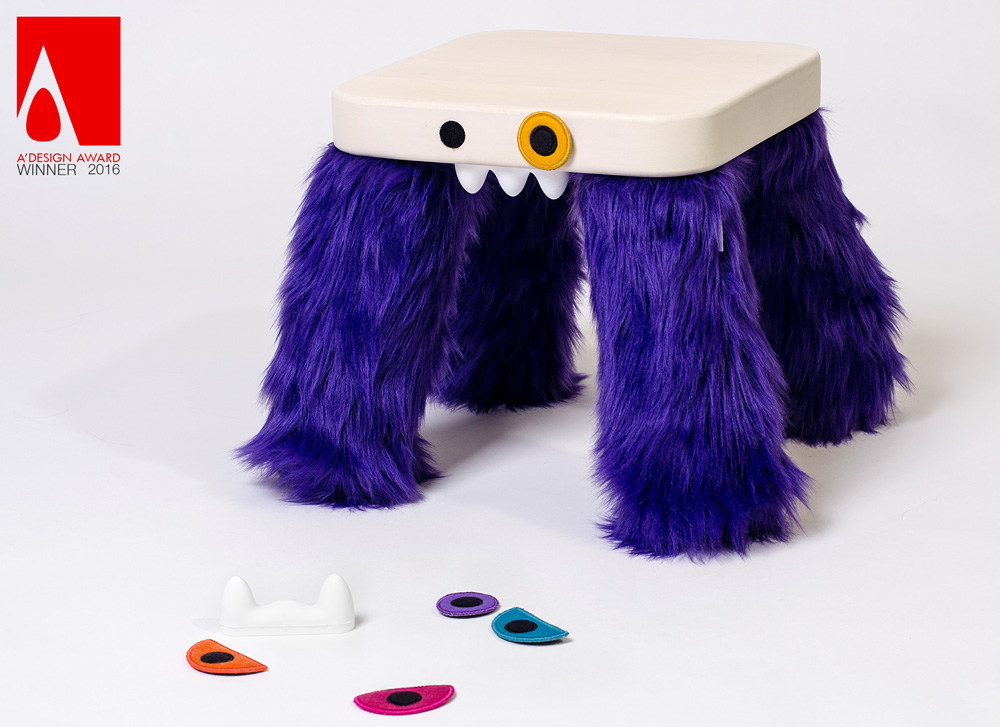 Playing and learning
Inspired by the Montessori principals of education, this product is designed not only to be used as children's furniture but to encourage kids to express emotions, participate with the design process and learn practical life skills – like handling a zipper, lacing, pushing buttons and fastening.
The stool is made with solid wood and it does not contain any metal parts, designed to be environmentally friendly and sustainable. It is flat packed and easily assembled without any tools.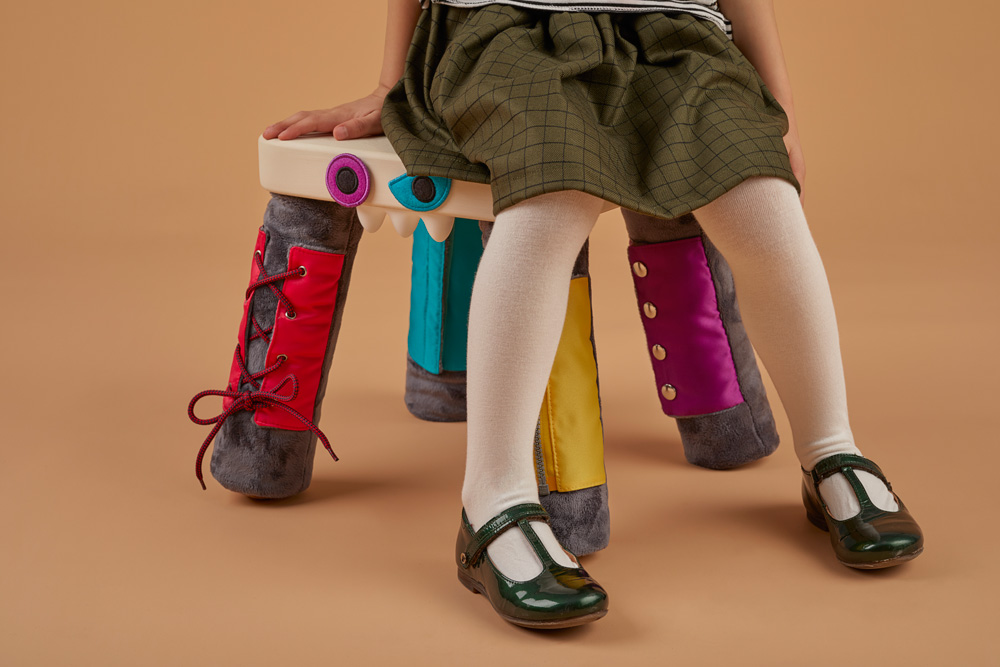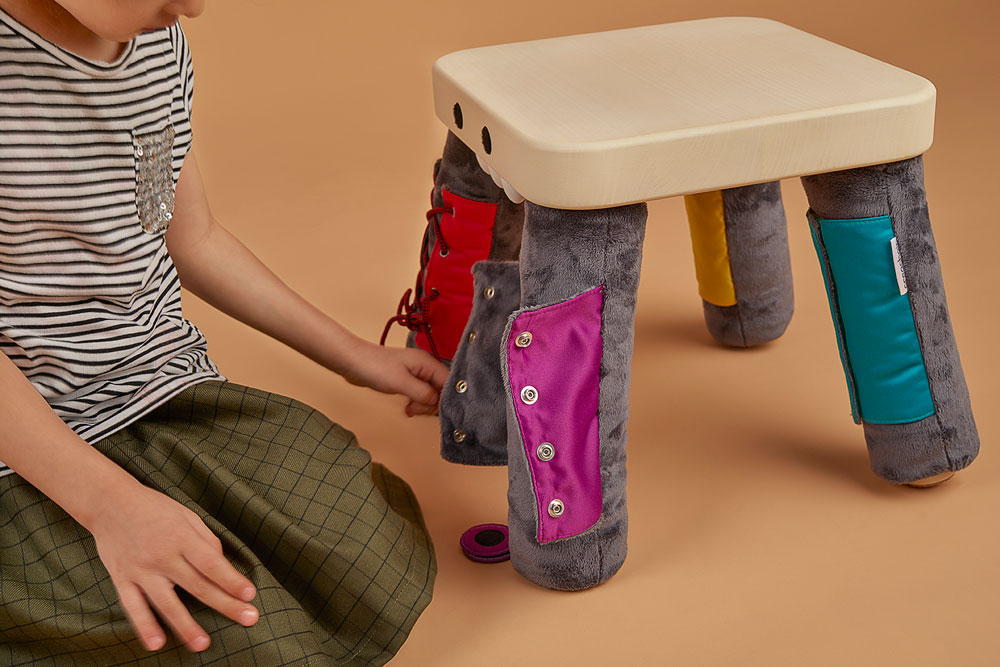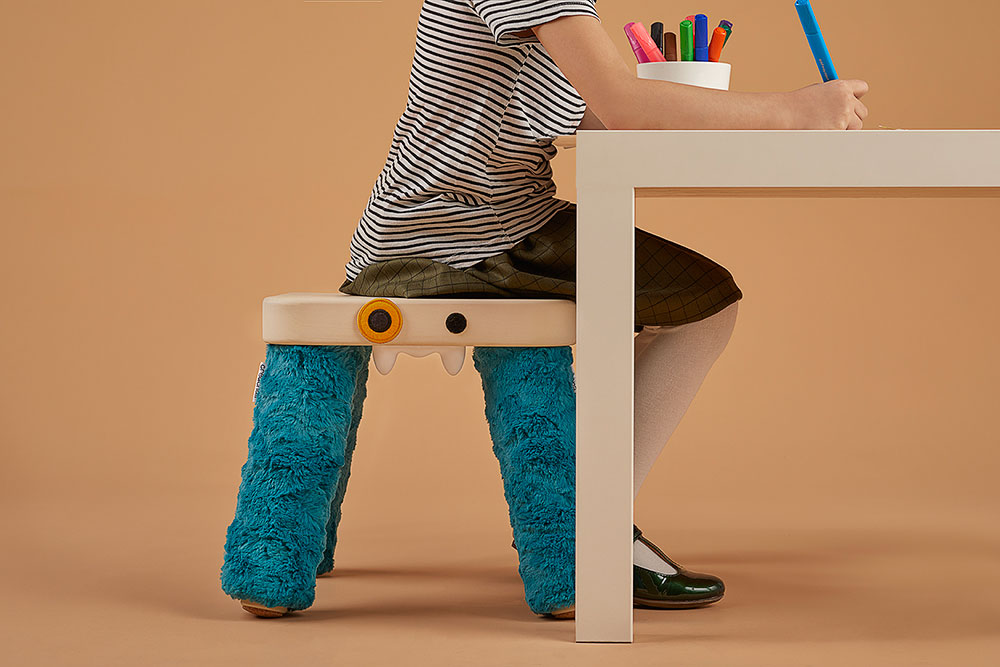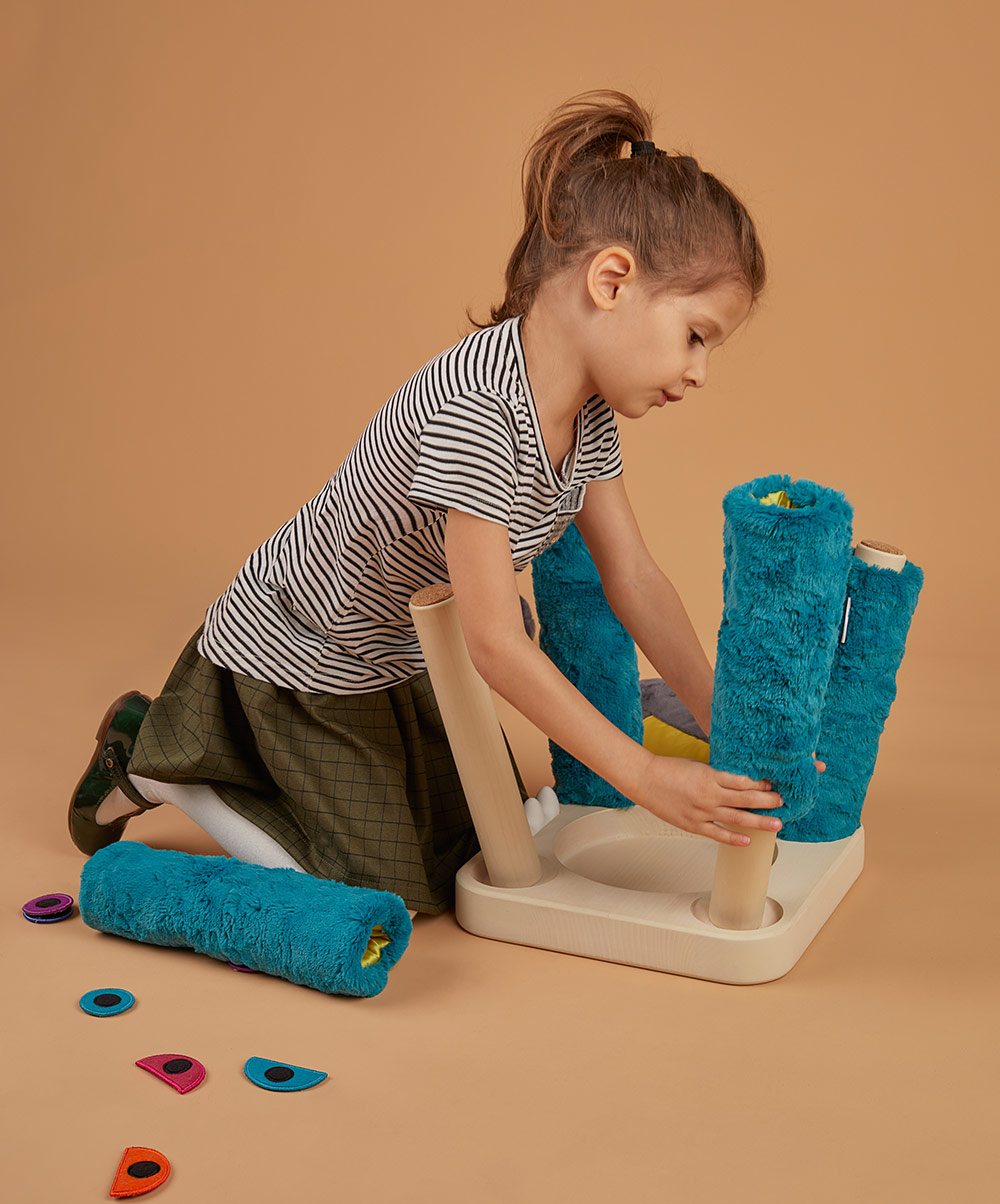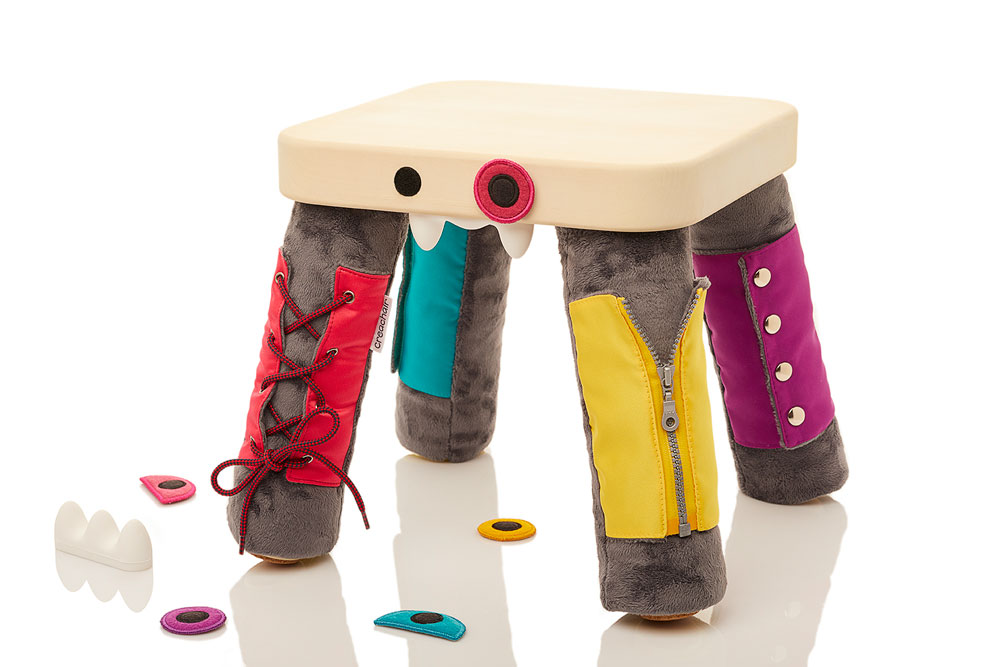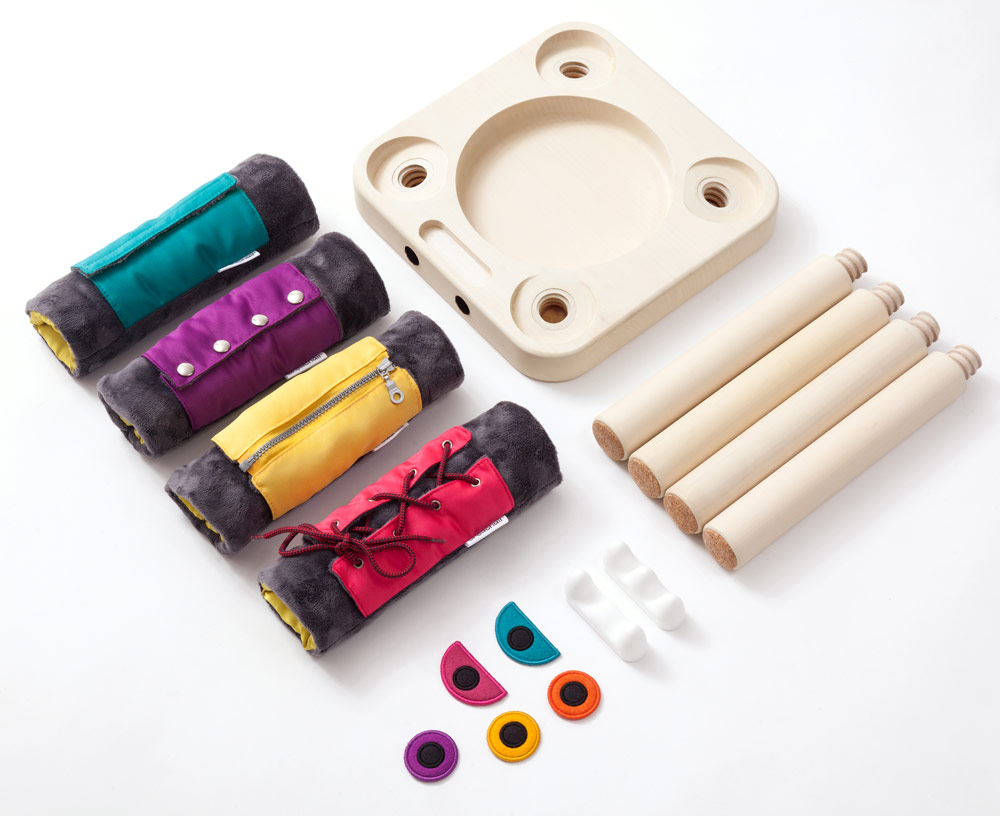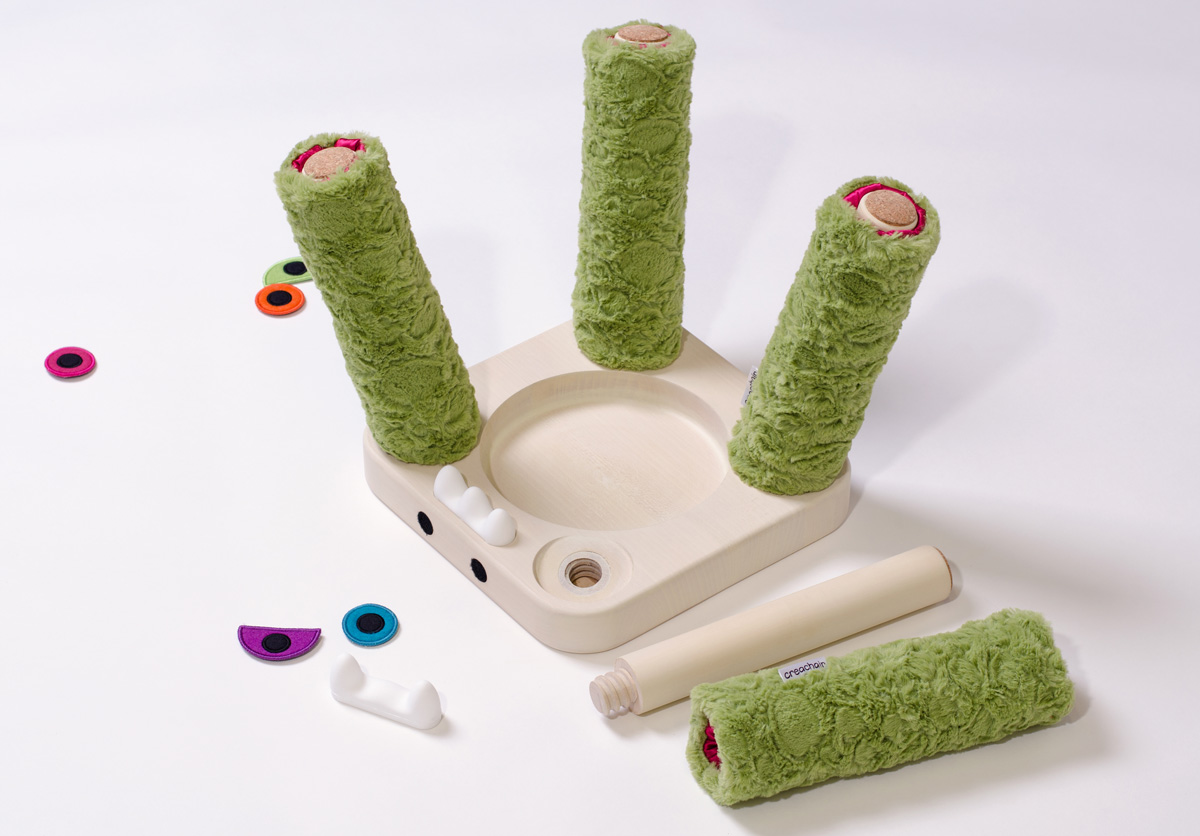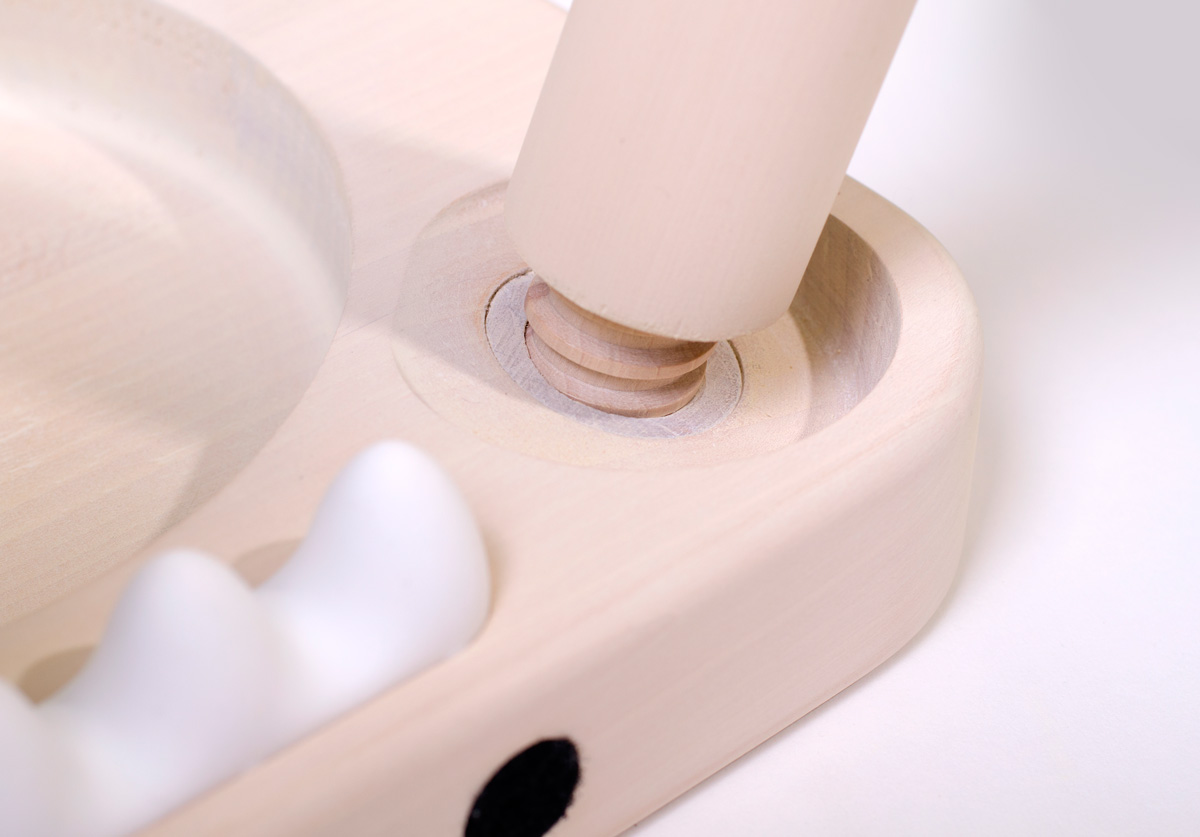 Development
This project was created in the Oblikus Design Studio. Over the course of three years, we had quite a number of iterations. Conducting countless test activities with kids of various age, observing how they interact and what they like. What makes them excited and keeps their interest. On the other side, we iterated in construction and details to make the product meet various safety regulations. While it is engineered for mass production, we invested huge effort not to compromise the craft level quality with wooden and plush parts.
Below you can see various stages of the product development.
Inspiration
We were talking about how tactile experience is very important for cognitive development of kids while they are discovering the world. And how we remember many of those experiences and how we remembered unusual toys. We liked the idea of tactile books, who have different materials covering the pages, so very small kids can have fun exploring new materials they have never seen before.
My dear friend and university colleague, Tamara Panic, have had an idea for a while about a little chair which can change its appearance by switching its eyes, teeth or legs.
We thought how amazing it would be to make a super-toy-furniture with all those experiences included! The tactile books or boards are great but consumed fast. We wanted to make a piece of furniture that would be fun and useful for a very long time.
After a lot of researching with kids of all ages, experimenting and fine-tuning, we concluded:
At age 0-3, kids can explore tactile materials and learn facial expressions with the fluffy Creachair.
At age 3-5, kids can learn motor and real life skills, by upgrading only the leggings. They can also use the chair for sitting with many daily activities.
At age 5-99, kids and people can enjoy using this chair in everyday situations in their home! We had many prototypes all over our apartments, and everyone enjoys sitting on them, or simply using them as coffee table, side table or a pouf!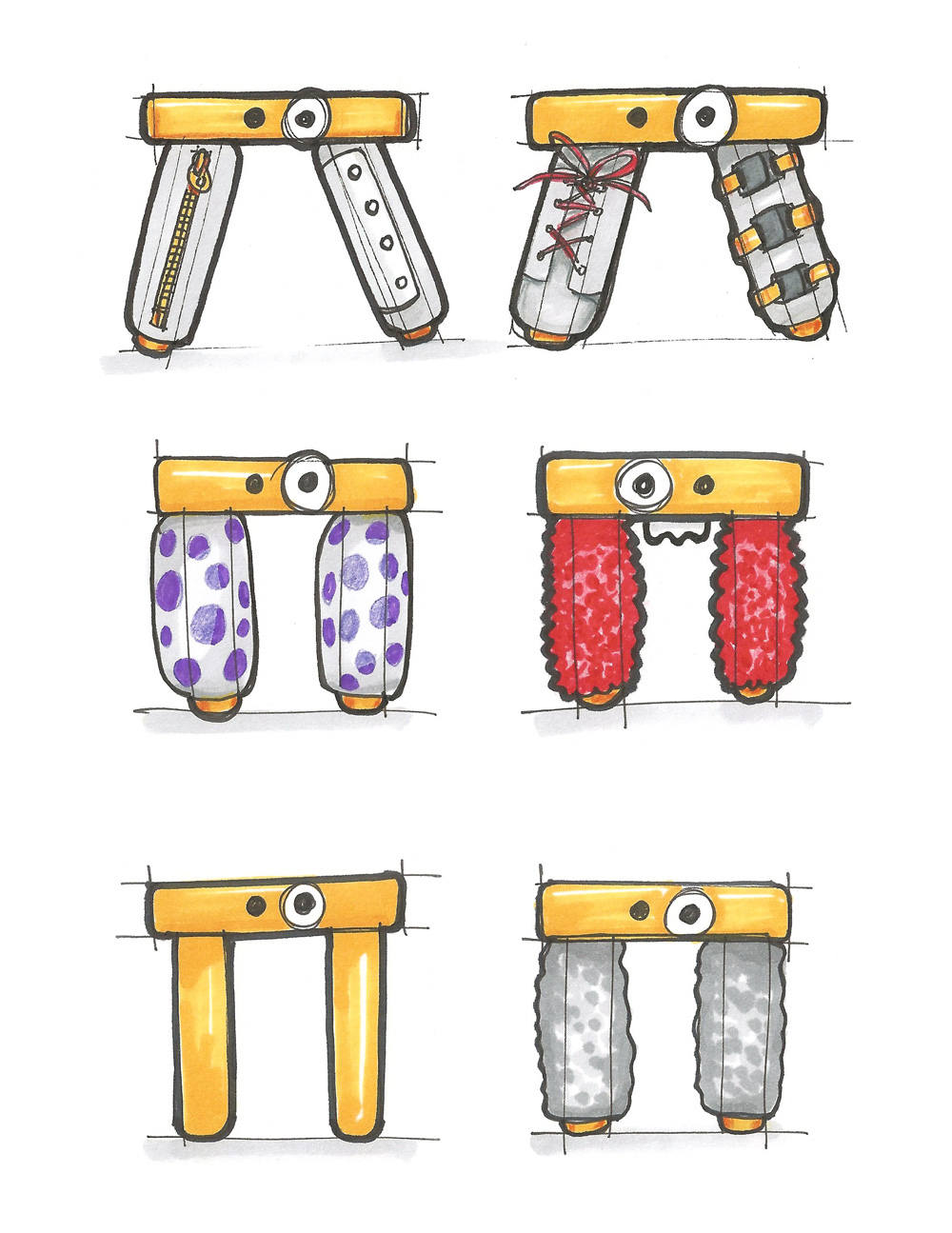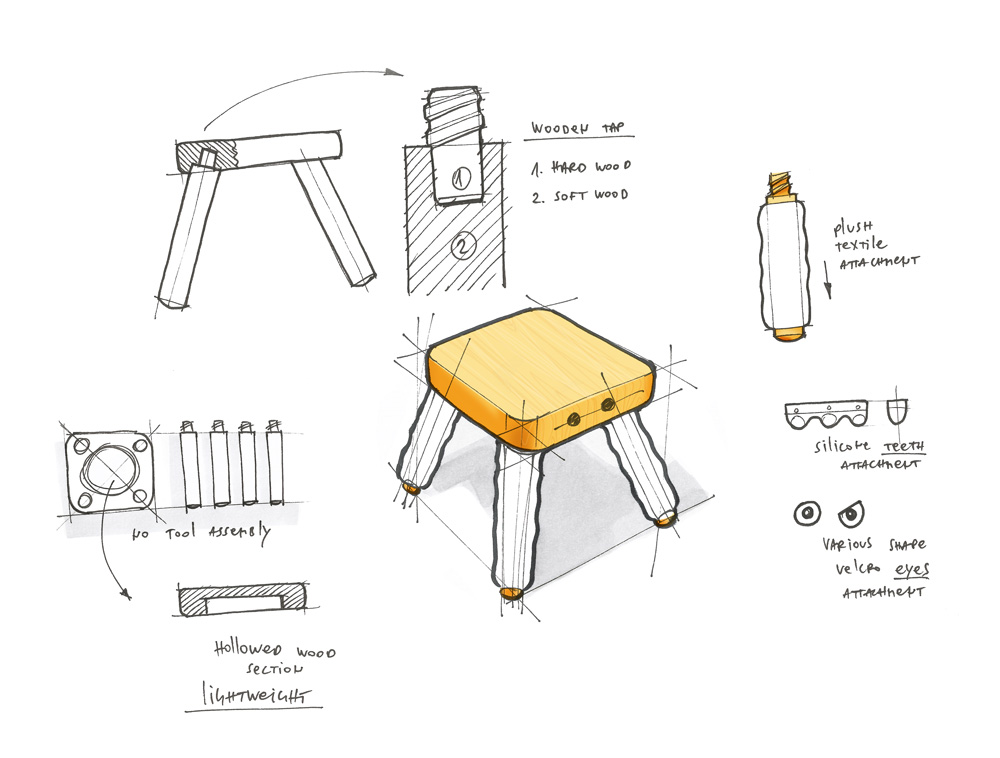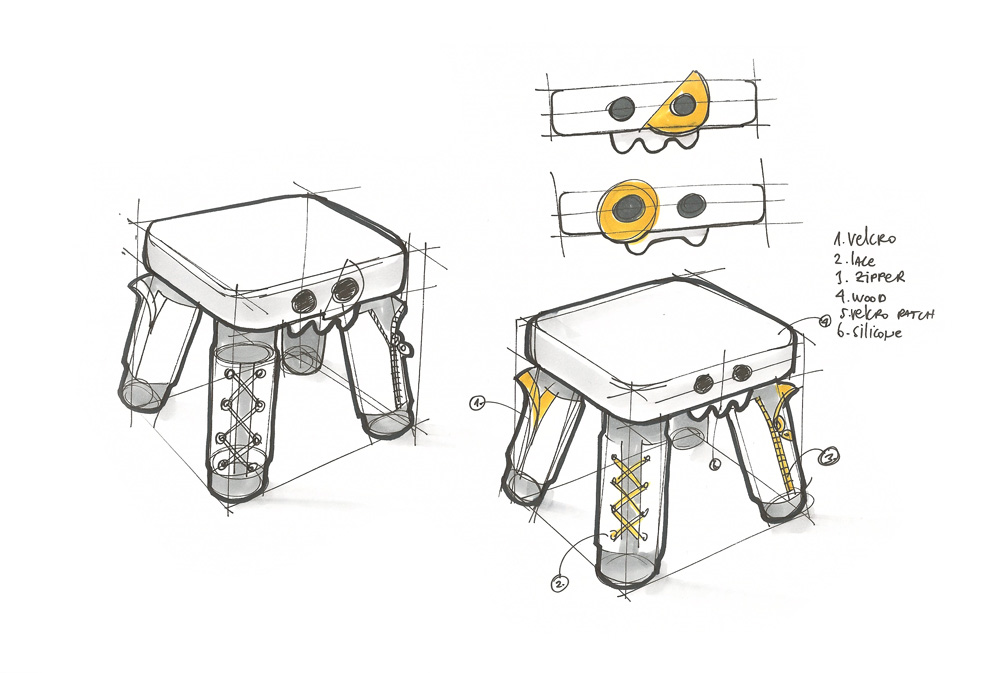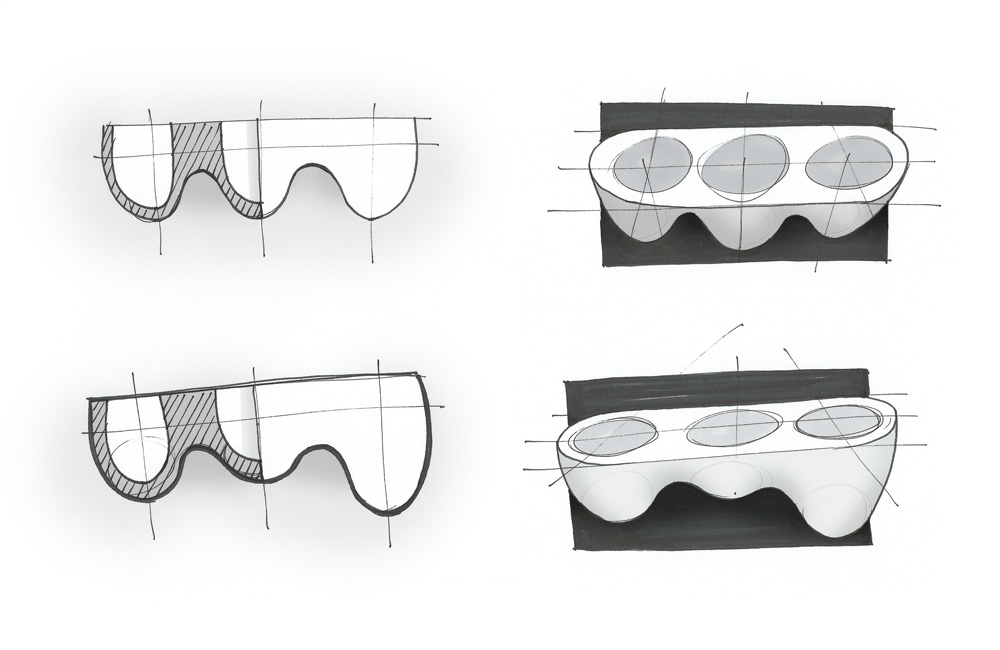 Categories:

Share Project :